Honouring Mary,
    love Mary,
       imitate Mary.
The Fraternity of Mary, Immaculate Queen offers you to live a journey with Mary.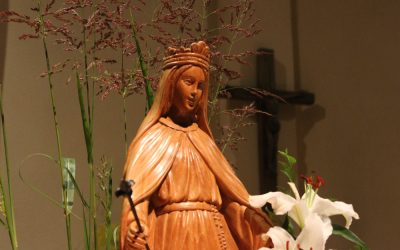 Life sheet for the 22nd of the month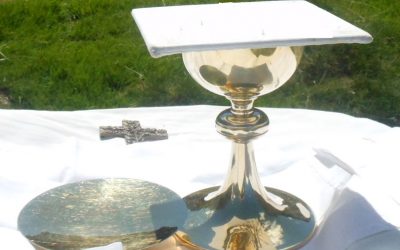 Find here the prayer times (services and masses) of the community.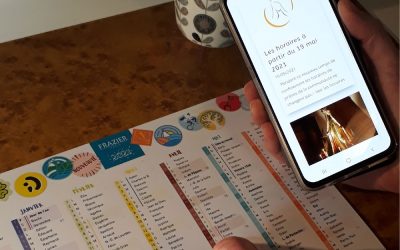 Do not hesitate to consult our different proposals to know the upcoming activities for the month of May. More information  
Who are we?
Consecrated to God in the commitment to celibacy for the Kingdom, the members of the Fraternity live an evangelical life in community, centred on the Eucharist, uniting the offering of their lives to that of Mary. They ask her to help them to live from her profound and unreserved unity with Christ, in love, to make charity visible. Welcome to Bois-le-Roi!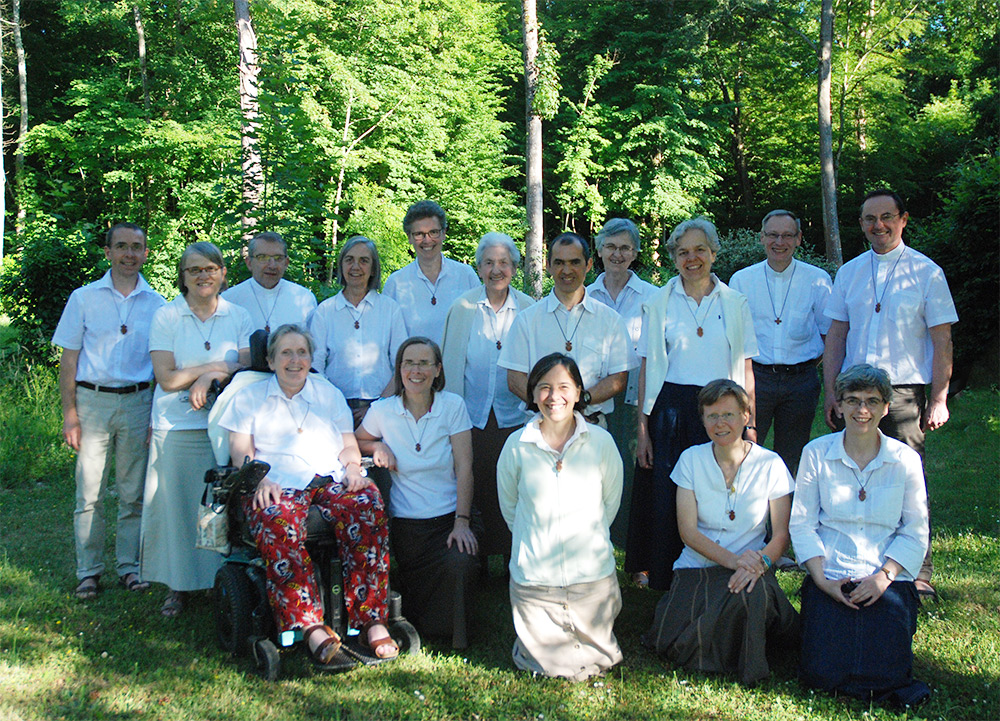 Our proposals throughout the year are based on five dynamics: prayer, fraternal life, formation, commitment and service.
Reborn from above 
Are you between 18 and 30 years old?
The Year of Renaître d'en Haut is a time open to all young people, whether students or professionals, who want to take a break in their lives, to put Christ and Mary at the heart of their lives, to form themselves, to get to know themselves better and, if necessary, to discern their future.
We propose that you live this human and spiritual adventure, during 4 months (end of January to end of May) in Bois le Roi (77590), carried by the life and prayer of the brothers and sisters of the Fraternity of Mary, Immaculate Queen.
The Fraternity lives from its work (reception, salaried activity of some members, religious crafts), from donations, and from the support of its friends and Messengers.
To discover the community's crafts, visit the website of the Workshops of Mary, Immaculate Queen.